Solar School Location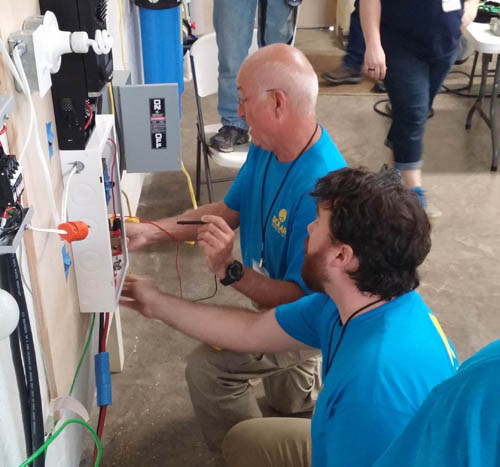 Solar School is held near Little Rock, Arkansas in the Eco Center at Ferncliff Camp & Conference Center. The Eco Center provides eco-friendly, camp style accommodations in one of the largest straw bale walled structures in the U.S. The straw bale walls make it very well insulated for energy efficiency and the building is supported by 12 solar panels placed on ground level just south of the building. For warmth in the cooler months, the building has radiant floor heating with a wood-fired furnace outside. For cooling, a solar chimney on the roof helps circulate air in the summer months. Four of the six bedrooms have alternative flooring — dirt-crete (a mix of clay and cement), paper machete, conveyor belt tiles, and bottle floors are all used. The interior walls and ceiling are insulated using rice hulls.
For information about the camp, please visit ferncliff.org or call Ferncliff Camp at 501-821-3063.