Solar School Pricing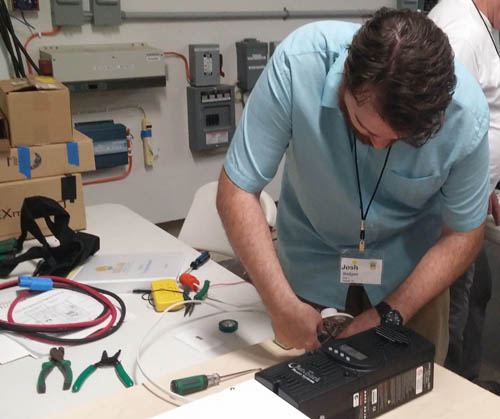 The cost for Solar 1 is $485.00 per registrant.
Special Discounted Price of $100!** USE COUPON CODE SS1FOR100
The cost for Solar 2 is $585.00 per registrant.
Special Discounted Price of $400!**
Solar 2 students, do you have a Solar 1 student to bring with you? They can attend for just $100!
** Scholarship funds will be used to provide these discounts.

Cost includes:
3 nights of lodging (Thursday night-Saturday night)
3 days worth of meals (noon Thursday-
breakfast Sunday)
Manual & all course supplies
T-shirt
(Please see the Solar School page for class descriptions.)
Reservation/Cancellation Policy: A deposit of $100 is due at the time of registration to secure your place in the class. Participants that cancel more than 15 days prior to the class will receive a full refund of the deposit. *Important: Participants who cancel within 15 days of the session will forfeit their deposit.

Scholarships may be available. Please email info@solarunderthesun.org for more information.

We recommend that participants be at least 18 years of age.